After period of silence, June was come quiet and went quiet, We welcome the July, believe it is a new beginning, after each peak is a starting point, standing on the every end to improve that it will be another world after every end. With this belief to insist on our dreams.
Official original R-SIM cards have new surprise: Every R-SIM 7+ and 8 will come with a authentication code which can be confirmed whether it is fake or original on our R-SIM official website, and there is an opportunity to win a prize:  meritorious winner: 10pcs R-SIM 8, Honorable mention: 10pcs R-SIM 7+, Third Prize: 10pcs R-SIM 7. For more details please go to www.rsim5.com,
R-SIM 8 is hot selling, welcome to cooperate, with the advantage of competitive price and high quality.
PS: The newest thin film R-SIM cards will be launched soon, It will change the history of unlock sim cards in the world, Let's to be expected.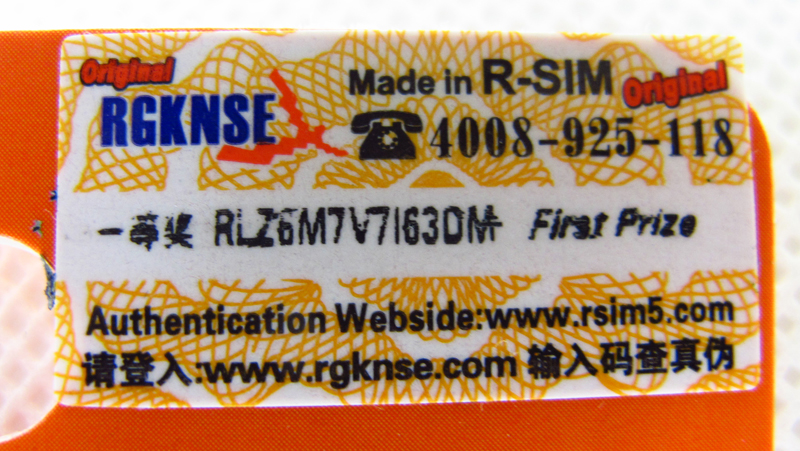 The rules of accepting the prize as following:
1. Please show the prize information to your local distributor.
2. The distributor show the photo of prize to RGKNSE company
3. Checking the prize information, one authentication code can be used only one time.
Note:
meritorious winner 100member: 10pcs R-SIM 8;
Honorable mention 100member: 10pcs R-SIM 7+;
Third Prize 100member: 10pcs R-SIM 7